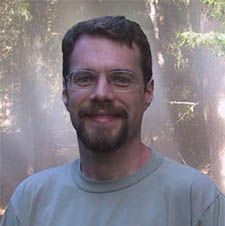 Bob Hearn
My current webpage is here, at Dartmouth College.

This page is no longer maintained.
---
I am currently a graduate student in the Artificial Intelligence Laboratory at MIT. I'm in Project MAC (a research group with a long and interesting history); my research advisor is Gerry Sussman.

My main research interest lies in satisfying the traditional goal of artificial intelligence: building programs that think the way people do. Much current AI work, by contrast, is focused on real-world applications of AI techniques.

My primary source of inspiration is Marvin Minsky's book The Society of Mind. This book gives what I think is the best insight yet on how minds could work, and some of the tools one might use to build one. Although this is a popular book, and many people are at least acquainted with the ideas, as far as I know I am the first person to have actually taken them at face value and used them to build an AI system. My first effort in this direction is described in my Master's thesis:

program I wrote for this thesis. (Sorry, there's no documentation! Email me if you have questions.)

For my Ph.D. I am working on a much more elaborate system. This involves simulated creatures in a physically robust two-dimensional world (inspired by A. K. Dewdney's Planiverse), controlled by programs written in a Society of Mind-inspired programming language. Here is my thesis proposal:

behavior-based robotics; I use these ideas as inspiration as well. However, I do not subscribe to the embodied AI doctrine that an AI system must necessarily be incarnated (so to speak) in a physical robot to achieve human-level intelligence.

Here are some slides from a Dangerous Ideas Seminar talk I recently gave at MIT:

I've always been fascinated by games and puzzles, and also by the more mathematical side of theoretical computer science (computability and complexity theory). Recently I found a way (thanks Erik) to integrate these interests, by studying the computational complexity of games and puzzles. The most interesting thing I've discovered to date is that traditional sliding-block puzzles are PSPACE-complete. You know, the kind where you have a box of wooden rectangular pieces, and you have to slide them around to get one to a particular place. Well, it turns out you can effectively build computers out of them! For an introductory explanation of this idea (as well as constructions showing that plank puzzles are also PSPACE-complete), see: This work is also discussed in a recent Science News article by Ivars Peterson. For a more technical presentation of these results, see the first paper below. The second describes another application of the same proof technique. Prior to entering grad school I spent several years in the real world, during which I co-wrote the Macintosh program ClarisWorks. Before that I worked on some less well-known software, such as TopDraw and AppleWorks GS. After ClarisWorks I did a brief stint at Gobe, where I worked on a novel constraint-based programming paradigm.
I play a lot of go. It's the oldest board game in the world, and has very simple rules, but very deep play. At long last I have reached the rank of 1 dan (aka shodan) - reaching shodan is perhaps the biggest milestone for amateur go players. It means I'm finally ready to really start learning about the game. Tuesday nights you can find me at the Massachusetts Go Association. When I'm escaping research (AI is much harder than go) you can find me playing online on the Kiseido Go Server, as "hearn".
I have a long-standing interest in astronomy and cosmology. When I can find dark skies I like to set up my telescope. Alas, it hasn't seen much use since I moved to Boston.
Quantum mechanics
When I can find time I like to play my harpsichord (mostly Bach). I make somewhat stranger sounds with my analog modular synthesizer.
I make a pretty decent pizza.
Recently I've taken up rock-climbing, but I'm not particularly good at it.
I boycott Microsoft. My professional career before returning to school was spent fighting Microsoft. I'm proud to say that ClarisWorks is one of the few products to have successfully challenged a Microsoft market leader (Microsoft Works).
These are some of my favorite authors: Richard Feynman, Greg Egan, Vernor Vinge, Rudy Rucker, Isaac Asimov, Larry Niven, Stanislaw Lem, Douglas Hofstadter, David Deutsch, Richard Dawkins, Daniel Dennett, Steven Hawking, Roger Penrose (even though I violently disagree with him), Martin Gardner, Raymond Smullyan, John Conway, Marvin Minsky, J. R. R. Tolkien, James Tiptree, Jr.
I am married to Liz Hearn. She is an assistant professor in the Earth and Ocean Sciences department at The University of British Columbia. (Thus, I'm finishing my MIT Ph.D. remotely, from beautiful Vancouver.) She runs big hairy earthquake simulations.

My parents have a page with some family history.

We have two cats, Grimalkin and Euclid. They were born two days before we were married, in 1987. They are thus getting to be elderly kitties, but for the most part they don't show it!

Here is an older personal page with some family pics. (These show me pre-Hacker's diet. No, this is not a joke, as some people who've read my page seem to think. The Hacker's diet is a legitimate, commonsense diet, and yes, those pictures really are of me!)
Name: Robert A. Hearn
Email: rah@ai.mit.edu
Phone: (+1) 604-221-9343
AIM ID: hearnmit
MIT office: NE43-434
Mailing address:


Robert A. Hearn
MIT Artificial Intelligence Laboratory
200 Technology Square
Cambridge, Massachusetts 02139
USA
---
Copyright © 1969 Robert A. Hearn

Last Modified: December 31, 1969
Open of lock file "/HITS/.lck" failed.