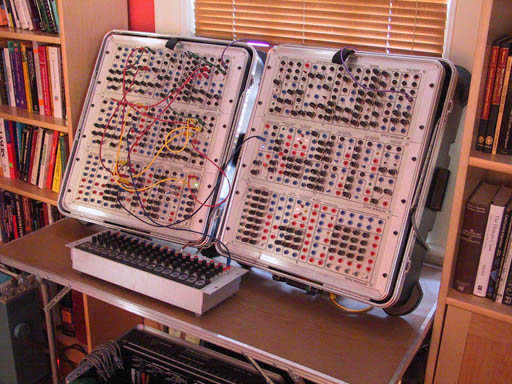 This is a seven panel Serge synthesizer. You make sounds by "patching" the modules together creatively. (Each panel has several modules.) Some modules generate signals, others process them. The powerful thing is that the processing modules are all voltage-controlled: you can use any signal to control anything, thus generating new signals. This leads to almost unlimited possibilities for creating complex sonic sculptures. This is not your father's synthesizer. No, wait, maybe it is - these days everything is digital.
---
Copyright © 1969 Robert A. Hearn

Last Modified: December 31, 1969
Open of lock file "/HITS/.lck" failed.