[Note: It has already been several years since I graduated, but the combination of work as Chief Medical Officer of AFrame Digital, Inc., part-time work as a writer and as a creator of iPhone apps, and full-time work as a mom of three young children, precludes me from adequately updating these pages anytime soon...! My "recent" decision to extend indefinitely my maternity leave from working per diem as a Board-certified emergency physician at the Emergency Departments of South Shore Hospital, Jordan Hospital, and Caritas Good Samaritan Medical Center fortunately frees up some additional time!]
Professional information:
With a good part of my time, I participate in research in the area of medical artificial intelligence. I finished my graduate studies at the MIT Laboratory for Computer Science in June, 2000. My dissertation work explored the development of a system for "intelligent" monitoring of patients in the intensive care unit (ICU). My goal for that project is to effect improved patient care by decreasing the false positive alarm rate of patient monitors in settings such as the ICU; false alarms have been found to comprise as many as 86% of bedside alarms (Tsien and Fackler 1997).
At AFrame Digital, Inc., our major research interests focus on the design and development of improved techniques for monitoring patients in their own homes – wirelessly, nonintrusively, and continuously – via a socially-acceptable wristwatch device that provides real-time trending and alerting to designated caregivers in order to proactively improve health status. (Please see Publications and AFrame Digital's website for further details.)
While a good part of my professional time has also traditionally been spent in direct patient care – originally, studying to become a physician at Harvard Medical School in the Division of Health Sciences and Technology; then, training in the Harvard Affiliated Emergency Medicine Residency program at the Massachusetts General Hospital and Brigham and Women's Hospital; and finally, working per diem in local Emergency Departments – I have decided that clinical medicine (as it currently exists) is not necessarily for me (Why I Gave Up Practicing Medicine)...
I enjoy writing quite a bit, most recently co-authoring an emergency medicine book geared towards medical students and interns (Blueprints Clinical Cases in Emergency Medicine -- please see Media Review also). My current writing project is a memoir about the seemingly unlikely transformation of a Midwestern "good girl" into an "ER doc." I have also written shorter opinion pieces about my medical experiences that I hope can help other people to better understand what it is like to train to become a physician (Please see the "Essays and Photographs" section of Publications).
Regarding the iPhone apps, I have all sorts of ideas, but not enough time. The only apps currently available from Magic Starfish (via the iTunes Store) are Rev It Up! and Melt My Heart.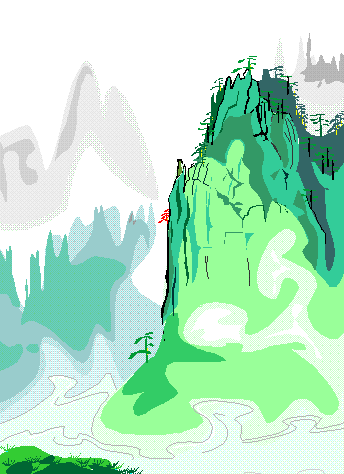 Personal information:
Besides doing research, writing, and (until recently) practicing medicine, I love competitive ballroom dancing, scuba diving, and traveling (though I haven't done much of any of these since motherhood!). I also very much enjoy ice skating, rollerblading, swimming, windsurfing, boating and WaveRunner riding, taking photos, baking and cooking, learning foreign languages, and watching good movies.
I furthermore spend time volunteering as an Assistant Den Leader and the Website Manager for the Cub Scouts in Marshfield, overseeing a yearly scholarship for Mounds View High School as a thank you to all of my past teachers, assisting with my husband's company (Runaway Technology, founded by Robert Silvers, inventor of Photomosaics), giving advice on the MomMD forum, and trying to squeeze in more things into each 24 hours as well!
During my graduate studies, I served for 5 years as a "graduate resident tutor" for 48 undergraduate students at MIT in G Entry of MacGregor House. They were really a great group of people and it was an unforgettable experience.
The best thing I've done in my life is become a mom. Granted, being a mother is also amongst the most challenging things I've ever taken on. Multi-tasking has taken on new meaning. I now strive to play cars and trucks, trains, Little People, marbles, puzzles, videogames, Playdoh, and so forth, while also cooking, organizing, earning Continuing Medical Education credits, going through mail, and talking on the phone! Some day, I will improve my writing and reading skills in Mandarin, practice more piano, exercise more, and read a good book purely for pleasure. (Admittedly, though, I have really enjoyed books about medicine and writing, and highly recommend them!) Some day, I will finish organizing the house and move my childhood belongings out of my parents' house. Perhaps some day I will again be able to pack lightly for trips (when I no longer need sippy cups, pull-ups, strollers, car seats, boosters, instant hand sanitizing wipes, spare sets of clothing, and plenty of portable toys). I feel fortunate to have already traveled to nearly all of the continents (I only haven't been to Antarctica), but there are many more places that I would like to see in the future. I haven't been to Alaska yet, for example, but perhaps I'll take an Alaskan cruise vacation some day. I also hope to go to Italy and New Zealand, as well as China again. For the moment, though, I am happy to plan trips just to the zoo, museums, beaches, our lake house, or the grocery store! Here's a list of things for young kids to do (that my kids enjoy) in and around Boston.
These pages are STILL under construction. Maybe next time I'll have included more photos in my Photo Gallery.