Historic views of Charlestown from engravings and postcards - 19th century
View from Boston, 1840
"South View of Charlestown, Mass. Showing a south view of Charlestown viewed from the burying ground on Copp's Hill in Boston. Bunker Hill Monument, in its unfinished state, on Breed's Hill can be seen in the center of the engraving. Part of the U.S. Navy Yard can is at the extreme right. Source: Historical Collections, Being a General Collection of Interesting Facts, Traditions, Biographical Sketches, Anecdotes, &c., Relating to the History and Antiquities of Every Town in Massachusetts, with Geographical Description. By John Warner Barber. Worcester: Published by Warren Lazell, 1848. (The first edition was published in 1839.) Artist: John Warner Barber. Engraver: S. E. Brown, Boston."
McLean Asylum, 1840


State Prison, 1840

Early steamship in Navy Yard, 1850
View of the Navy Yard from the August 23, 1851 edition of, "Gleason's Pictorial Drawing Room Companion"

View from Somerville, 1855


View of Charlestown from Brighton, 1872


Stereoview of City Square, 1875
Stereoview of Monument, 1875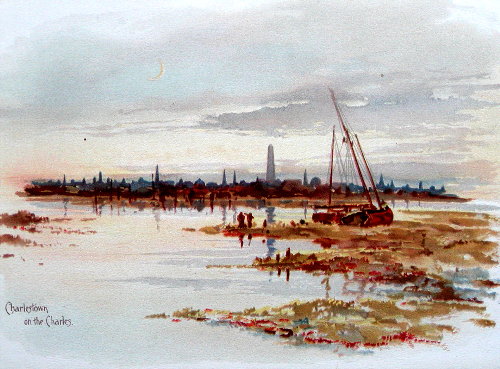 Lithograph by L.K. Harlow, L. Prang & Co, Boston, 1893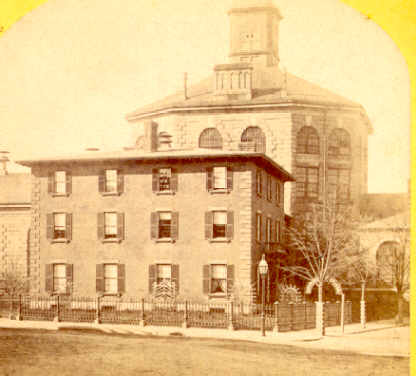 state prison
State Prison, 1900