6.837 Intro to Computer Graphics, Fall 2004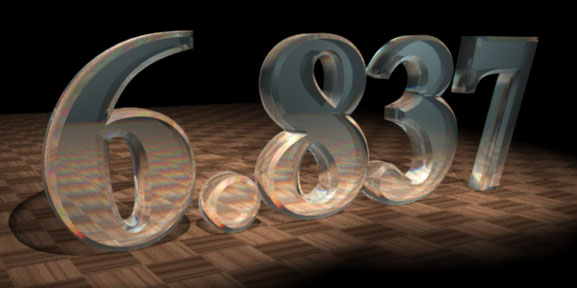 Announcements
The final will be on Thursday December 16th from 1:30-3:30pm in DuPont. The final is open book (textbook, printed lecture slides, notes). Coverage is comprehensive, but will focus on the second half of the semester.

There will be an optional review session on Tuesday 12/14 at 7pm in Room 1-135.

The quiz will be on Tuesday October 26th, from 2:30-4pm in 4-163 The quiz will cover material up to and including the lecture on October 19th. Here are links to last year's quizzes. We covered the material in a different order, so look at both quizzes for example questions:

The first day of class will be Thursday, Sept. 9th, from 2:30-4pm in 4-163.
Administrative Information
Useful Resources
---